Looking for business insurance for your newly formed landscaping business can and usually will mean hours of searching, deciphering some insurance jargon, and so many coverage options, your head will spin, but it doesn't have to be that way! I've created a guide for you to aid the search. You don't want to purchase the wrong insurance and it be too late when you make a claim!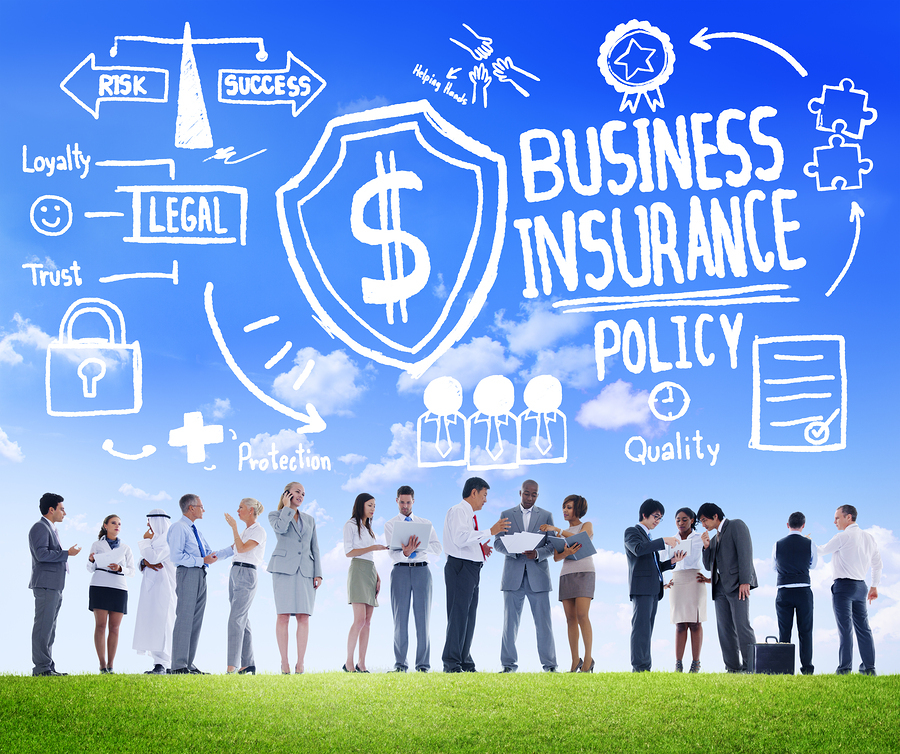 No matter your experience level in the landscaping industry, accidents and other unpredictable losses happen all the time. For example, if you hire an employee and they hurt themselves on the job, could your business cover their medical expenses? What if you damaged someone's property and they sue your business? Can you cover the court costs? With both of these, insurance is what will keep your business from shutting it's doors.
Assess your insurance needs and risks
This is paramount to purchasing insurance. What risks will your business face? What potential accidents and injuries can happen during the course of business? If there was an accident with your equipment, would you be able to replace it quickly? I believe with insurance, it's a great idea to plan for the worst case scenario. Whenever you apply for a policy, the insurance company will evaluate the risks and determine the exposure that they'll accept. Your premium is dependent on the level of risk that your provider will cover.
Most lawn care and landscaping businesses will need these insurance coverages:
General Liability Insurance.
Property Insurance / Business Owner's Policy (BOP).
Commercial Auto Insurance.
Inland Marine Insurance.
Workers' Compensation Insurance.
Umbrella Liability / Excess Liability Insurance.
Find an insurance company that you can trust
Chances are that you're going to look on the internet for insurance. You'll find that there are no shortages of providers. The big challenge is going through them all to see what they offer and how credible they are. I highly recommend an insurance company with an "A" rating. This rating is reserved for the most trusted, nationally renowned providers who have a reputation on quick payouts, quality products, and reliable terms. If you're like the majority of small business owners and don't have much time to spend on this, find an agent that can work for you to find a quality insurance policy.
Opt for the best coverage rather than the lowest cost
Don't go cheap! You're working hard to make your business thrive. Don't short change yourself when it comes time to make a claim. While a top tier insurance plan is more expensive, it could also be the best investment of your business if you have to make a claim. An inexpensive policy could been shady coverage and lack of consistency in payout and policy terms. Base your purchase decision on the amount of the coverage and quality of that coverage rather than just the cost of the policy.
Read your policy thoroughly
They're long, boring, and annoying to read, but before you sign anything you want to fully understand what your policy does and doesn't cover. Don't be surprised down the road if you make a claim. By then, it's too late. Each policy has different limits, exclusions, and the lovely fine print. so don't get fooled and think that they're all the same. Knowing your policy inside and out means that you won't have gaps in coverage and that your insurance limits are high enough. If you're in doubt about something, ask your insurance agent to clarify.
Overestimate your needs
Litigation gets expensive pretty quickly. Between settlement costs, attorney fees, and other costs, you'll want coverage in case your business is sued. An umbrella liability insurance policy is one affordable way to add extra protection to your liability insurance and worker's compensation insurance.
Conclusion
Find a quality company and agent, and work closely with them to figure out exactly what kind of insurance your business needs. If you never make a claim, you can consider it a waste of money. However, the day you have to make a claim, you'll find that it was the best investment you have ever made for your business!
Have a story about choosing or using your business insurance? Comment below!